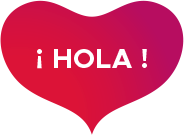 The privacy of visitors to our website is very important to us, and we are committed to protecting it. This policy details what we do with your personal information
Our DPO is Veronika SOBOLEVA, who can be contacted by email at contact@fresal.fr.
Definitions
The Publisher: FRESAL, whose SIREN number is 753009000, and whose registered office is located at 339-345 rue de la Tour – Centra 280 – 94576 RUNGIS Cedex – France.
The Website: All websites, web pages and online services offered by the Publisher.
The User: The person using the Website and the services.
Type of data collected
When the Websites are used, the Publisher may collect the following categories of data about its Users:
Civil status, identity, identification data, etc.
Data relating to personal life (lifestyles, family situation, etc., excluding sensitive or dangerous data)
Data relating to professional life (CV, education, professional training, awards, etc.)
Economic and financial information (income, financial situation, tax situation, etc.)
Connection data (IP addresses, event logs, browser used, etc.)
Location data (travel, GPS, GSM data, etc.) )
Use
Personal information provided to us through our Website will be used for the purposes described in this policy or on the relevant pages of the website.
We may use your personal information to:
Administer our website and our company;
Personalise our website for you;
Enable your use of the services offered on our website;
Deliver and provide you with products or services purchased on our website;
Send you statements, invoices and payment reminders, and collect your payments;
Send you non-marketing commercial communications;
Send you email notifications that you have expressly requested;
Send you our newsletter by email, if you have requested it (you can inform us at any time of your wish to no longer receive our newsletter);
Send you marketing communications relating to our company or to carefully selected third party companies which we think may be of interest to you, either in the form of a publication, or if you have expressly given your consent, by email or similar technology (you can inform us at any time of your wish to no longer receive marketing communications);
Provide statistical information about our users to third parties (without such third parties being able to identify an individual user with this information);
Handle requests and/or complaints made by or about you in relation to our website;
Maintain the security of our website and prevent fraud;
If you submit personal information to our website for the purpose of publication, we will publish it and may use that information in accordance with the permissions you grant us.
Your privacy settings can be used to limit the publication of your information on our website and can be adjusted in your privacy settings on the website.
Communication of personal data to third parties
Communication to third parties for commercial solicitation for equivalent products and services
Without your express and specific consent, we will not provide your personal information to third parties for their marketing or that of other third parties.
Communication to third party partners
We may make certain personal data available to strategic partners who work with us to provide products and services or help us market our products to customers.
Communication to third parties in aggregated and anonymised form
Your personal data may be used to enrich our databases. It may be passed on to third parties after being anonymised and exclusively for statistical purposes.
Communication to authorities on the basis of legal obligations
On the basis of legal obligations, your personal data may be disclosed pursuant to a law, regulation or decision of a competent regulatory or judicial authority. In general, we undertake to comply with all legal rules that may prevent, limit or regulate the dissemination of information or data and in particular to comply with the French Data Protection Act (Law No. 78-17 of 6 January 1978 on information technology, files and civil liberties).
Aggregation of non-personal data
We may publish, disclose and use aggregate information (information about all of our Users or specific groups or categories of Users that we combine so that an individual User can no longer be identified or mentioned) and non-personal information for industry and market analysis, demographic profiling, promotional and advertising purposes and other commercial purposes.
Commitment regarding the subsequent application of confidentiality conditions
If your personal data is communicated to a third party, the latter is required to apply the same confidentiality conditions as the Site.
Prior information for the communication of personal data to third parties in the event of merger / absorption
In the event that we become involved in a merger, acquisition or any other form of asset transfer, we undertake to guarantee the confidentiality of your personal data and to inform you before your personal data is transferred or subjected to new privacy rules.
International data transfers
The information we collect may be stored, processed and transferred to any country in which we operate, to enable us to use the information in accordance with this policy.
The information we collect may be transferred to the following countries, which do not have data protection laws equivalent to those in force in the European Economic Area: the United States of America, Russia, Japan, China and India.
The personal information that you post on our website or submit for publication may be available via the Internet worldwide. We cannot prevent the use, good or bad, of this information by third parties.
You expressly agree to the transfer of personal information described in this section.
Geolocation
We collect and process your geolocation data in order to provide you with our services. We may use personal data to determine your geographical position in real time. In accordance with your right of opposition provided for by the French Data Protection Act (Law No. 78-17 of 6 January 1978 on information technology, files and civil liberties), you have the possibility, at any time, to disable the functions relating to geolocation.
Collection of terminal data
Collection of profiling and technical data for the purpose of providing the service
Some of the technical data of your device is collected automatically by the Site. This information includes your IP address, Internet service provider, hardware configuration, software configuration, browser type and language, etc. The collection of this data is necessary for the provision of the services.
Collection of technical data for advertising, commercial and statistical purposes
The technical data of your device is automatically collected and recorded by the Site, for advertising, commercial and statistical purposes. This information helps us personalise and continually improve your experience on our Site. We do not collect or store any personal data (first name, surname, address, etc.) that may be attached to technical data.
Retention period of personal data, anonymisation and deletion
Retention of data for the duration of the contractual relationship
The personal information that we process for any purpose is not retained for longer than is necessary for that or those purpose(s).
In accordance with French Data Protection Act (Law No. 78-17 of 6 January 1978 on information technology, files and civil liberties), personal data subject to processing is not retained beyond the time necessary to fulfil the obligations defined when the contract is concluded or the predefined duration of the contractual relationship.
Retention of anonymised data beyond the contractual relationship
We retain personal data for the period of time strictly necessary to fulfil the purposes described in this Privacy Policy. After this period, it will be anonymised and kept for statistical purposes only and will not be used in any way whatsoever.
Data portability
The Publisher undertakes to offer you the possibility of having your data returned to you on request. The User is thus guaranteed better control of their data, and retains the possibility of reusing it. This data should be provided in an open and easily reusable format.
Deletion of data on request
The User has the possibility to delete their personal data at any time, by request to the Publisher by email or via the "Contact" tab of the website.
You can contact us by email at the following address: contact@fresal.fr
Security
User information in the event of a security breach
We undertake to implement all appropriate technical and organisational measures to guarantee a level of security adapted to the risks of accidental, unauthorised or illegal access, disclosure, alteration, loss or destruction of your personal data. In the event that we become aware of unlawful access to your personal data stored on our servers or those of our service providers, or unauthorised access resulting in the risks identified above, we will:
Notify you of the incident as soon as possible;
Examine the causes of the incident and inform you;
Take reasonable steps to mitigate the negative effects and damage that may result from the incident.
Limitation of liability
Under no circumstances can the commitments set out in the above point relating to notification in the event of a security breach be construed as an admission of fault or liability for the occurrence of the incident in question.
In addition, our Website contains hyperlinks to third party websites and information about them. We have no control over these sites and are not responsible for their privacy policies or practices.
Cookies
Principle of cookies
Our website uses cookies. A cookie is a file containing an identifier (a string of letters and numbers) sent by a web server to a web browser and stored by the browser. The identifier is then sent back to the server each time the browser requests a page from the server. Cookies can be "persistent" or "session": a persistent cookie is stored by the browser and remains valid until its expiry date, unless deleted by the user before that date; a session cookie expires at the end of the user session, when the browser is closed. Cookies do not generally contain any personally identifiable information about a user, but the personal information we store about you may be linked to information stored in and obtained from cookies.
Cookie retention period
Consenting to our use of cookies in accordance with this policy on your first visit to our website allows us to use cookies each time you visit our site.
We only use session cookies and persistent cookies on our website. In accordance with the recommendations of the CNIL, the maximum retention period for cookies is a 13 months after their first deposit in the User's terminal, as is the duration of the validity of the User's consent to the use of these cookies.
Purpose of cookies
Cookies may be used for statistical purposes, in particular to optimise the services rendered to the User, based on the processing of information concerning the frequency of access, the personalisation of the pages and the operations carried out and the information consulted.
You are informed that the Publisher may place cookies on your terminal. The cookie records information relating to navigation on the service (the pages you have consulted, the date and time of the consultation, etc.) which we can read during your subsequent visits.
The User's right to refuse cookies, deactivation resulting in degraded operation of the service
You acknowledge that you have been informed that the Publisher may use cookies and authorise it to do so. If you do not want cookies to be used on your device, most browsers allow you to disable cookies through the settings options or via our consent tool available when you arrive on our site. However, you are informed that some services may no longer function properly.
Possible association of cookies with personal data to enable the operation of the service
The Publisher may be required to collect browsing information through the use of these cookies.
List of cookies used by our Site
The names of the cookies we use on our website and the purposes for which we use them are described below. You can get the complete list directly through our consent bar.
If enabled, Google Analytics (via Google Tag Manager) on our website to: recognise a computer when a user visits the website, track users as they navigate the website, enable the use of a shopping cart on the website, improve the use of a website, analyse website usage, administer the website, prevent fraud and improve website security, customise the website for each user, send targeted advertisements that may be of interest to certain users.
If enabled, Google Ads, Facebook Ads, Linkedin Ads, Pinterest Ads, Tiktok Ads, Snapchat Ads, to send targeted advertisements to website visitors.
If enabled, Hotjar on our website to: track users as they navigate the website, enable the use of a shopping cart on the website, improve the use of a website, analyse website usage and administer the website.
If enabled, Messenger Customer Chat, Tawk.to, Hubspot, FreshDesk, ZenDesk, Intercom to communicate with our visitors.
Retention of technical data
Technical data is retained for the time strictly necessary to fulfil the purposes referred to above.
Changes to the privacy policy
We undertake to inform you in the event of any substantial changes to this Privacy Policy and not to lower the level of confidentiality of your data substantially without informing you and obtaining your consent.
We may update this policy from time to time, by posting a new version on our website. We undertake to inform you in the event of any substantial changes to this Privacy Policy and not to lower the level of confidentiality of your data substantially without informing you and obtaining your consent.
You should check this page regularly to ensure that you are aware of any changes made to this policy.
Applicable law and remedies
This Privacy Policy and your use of the Site are governed by and construed in accordance with the laws of France, and in particular the French Data Protection Act (Law No. 78-17 of 6 January 1978 on information technology, files and civil liberties). The choice of applicable law does not affect your rights as a consumer under the applicable law of your place of residence. If you are a consumer, you and we agree to submit to the non-exclusive jurisdiction of the French courts, which means that you may bring an action relating to this Privacy Policy in France or in the EU country in which you live. If you are a professional, all actions against us must be brought before a court in France.
In the event of a dispute, the parties will seek an amicable solution before before taking any legal action. If these attempts fail, any disputes regarding the validity, interpretation and / or execution of the Privacy Policy shall be brought before the French courts, even in the event of multiple defendants or the introduction of third parties.