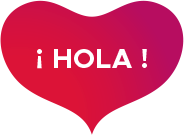 Located in the M.I.N. (National Interest Market) at RUNGIS, Fresal is a window on the world importing strawberries, raspberries, blueberries, but also citrus fruit, melons, watermelons, grapes, cherries, figs, annonas, tomatoes, stone fruit, sweet potatoes, etc.
Its main objective is to ensure quality and optimum service at the fairest possible price.
Fresal's vocation is, as far as possible, to defend the right of each and every child to be able to have a healthy diet of eating at least 5 fruits a day.
The long experience of its founders, Olivier Herrera and Veronika Soboleva, now enables Fresal to provide the quality their customers are looking for and meet their suppliers' expectations.