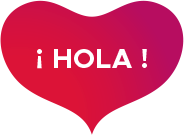 PUBLICATION MANAGER
Veronika SOBOLEVA
WEBSITE PUBLISHER
The fresal.com website is owned by FRESAL, a limited liability company (SARL) with a share capital of EUR 10,000, registered with the Trade Register (RCS) in Créteil (France) under number 753 009 000, the registered office is located at 339-345 rue de la Tour – Centra 280 – 94576 RUNGIS Cedex, France, and it is represented by Olivier HERRERA and Veronika SOBOLEVA in their capacity as joint managers. The website code, design, editorial content and the images published therein shall be the property of FRESAL.
WEBSITE CONSTRUCTION, HOSTING AND UPDATES
This website was designed by CARRÉ NOIR 29C avenue de la Marne, Parc du Verseau, Bâtiment « Le Méridien », 59290 Wasquehal – France and carried out by La Quincaillerie 3 Rue du Dr Huart, 59260 Lille. It is hosted by OVH 2 rue Kellermann 59100 Roubaix – France.
CONDITIONS OF USE
The information provided in this website, which is subject to French law, is for information only and has no contractual value. In this respect, FRESAL cannot guarantee the accuracy, completeness or up-to-datedness of the information disclosed on its website. Such information requires an additional customised analysis. Although FRESAL does its very best to offer available and checked information and/or services, it cannot be held liable for direct or indirect damage which might result from the access or use of the website, for errors or omissions, or for unavailable information and/or the presence of a virus on its website. FRESAL cannot be held liable for your access to other resources available on the Internet via hypertext links implemented within the framework of its website. Therefore, you acknowledge having the required skills and resources to access and use this website, manage the information provided by this website under your sole liability, and having read these general conditions of use.
COPYRIGHTS
All the copyrights for the authors of all the protected works duplicated and disclosed on this website are reserved. Any use of the works other than individual and private duplication and consultation is prohibited, unless otherwise approved. Some specific data (texts, publications, sounds or images) available on the website pages are covered by a publication or disclosure approval, or a right of use obtained from third parties. Any duplication, representation or disclosure of the whole or part of the website content on any medium or by any process whatsoever for other purposes than personal use or than the purposes explicitly authorized, is prohibited. Any failure to comply with this prohibition intended to protect copyrights, shall be construed as an infringement for which the infringing party may be held liable in civil and criminal proceedings.
PHOTO CREDIT
© FOTOLIA / © SHUTTERSTOCK / © i STOCK / © CORALIE DAUDIN
DATA PROTECTION
The fresal.com website uses cookies stored in your computer. You cannot be identified through a cookie. However, a cookie will record information regarding your browsing on our website with your computer (the pages consulted by you, the consultation date and time, etc.). We will be able to read this information during your subsequent visits. This information will remain stored in your computer for 1 year but you can delete such information at any time by using the options of your browser. We inform you that you can also oppose the recording of "cookies" by configuring your browser.
HYPERTEXT LINKS
Any hypertext link to the fresal.com website shall be subject to prior express approval. Delays, omissions or inaccuracies may occur during the electronic transmission of information provided as is, irrespective of its source.
(NON) USE OF PERSONAL DATA
The data collected on this website shall be used by FRESAL only in order to contact you again. Such data shall not be resold or transferred to any third party.